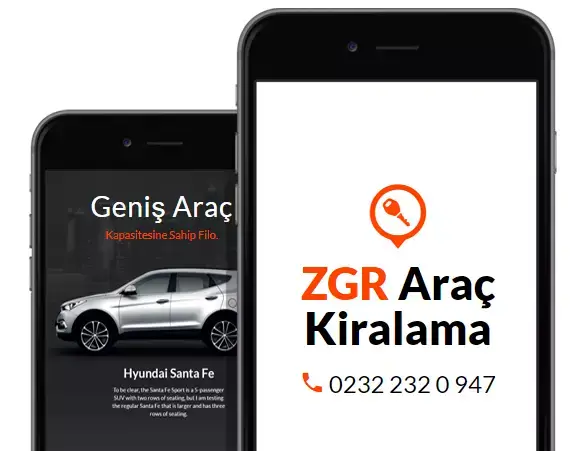 Izmir Monthly Car Rental
Being one of the largest cities in Turkey, İzmir also hosts many companies that increase the variety of services it offers to its visitors. Just like Adnan Menderes Airport car rental services, many services are provided by many different companies and visitors are provided with comfort. The companies that provide car rental services in Izmir are expanding their vehicle fleet in response to the increasing demand day by day and giving service by keeping customer satisfaction in the foreground.
As a matter of fact, as an indicator of the way of working that prioritizes customer satisfaction, monthly car rental prices in Izmir vary on a periodic basis, but progress in a line that follows the average of Turkey. Thanks to its geopolitical location, İzmir provides the opportunity to reach many cities in the nearby regions by means of an uninterrupted highway, making the car rental process more enjoyable. With a car you can rent from Adnan Menderes Airport, you can reach the lovely towns of the Aegean and many other must-see places within a few hours. The most important point that those who will visit Izmir should consider when considering renting a car is the freedom to lay the legendary beauty of the Aegean under their feet. If you wish, you can increase your holiday pleasure by taking advantage of the long-term car rental service. You can contact us to get information about the monthly car rental price.
Izmir Adnan Menderes Airport Car Rental
İzmir, which has the distinction of being the third city where the most export transactions are made after Istanbul and Bursa in Turkey, is one of the cities where the traffic flow is very intense. As of 2011, Izmir Adnan Menderes Airport ranks fourth among all airports in Turkey in terms of passenger traffic. It has been subject to expansion processes for years in order to meet the increasing need of the region. It is expected to achieve results such as increasing the number of aircraft and passengers that can be served through these expansion processes, maximizing the contribution to the regional economy and increasing airport operational activities.
In addition to these developments at the airport, as a result of the increasing circulation and increasing passenger capacity, companies that provide Izmir rental car services have increased their preference for the airport. So much so that the cargo traffic of Adnan Menderes Airport, which hosted a total of 12,356,250 passengers in 2019, reached 16,915 tons, making it the third largest airport in the country. For this reason, it can be thought that most of the Izmir car rental transactions are made from the airport.
Adnan Menderes Airport is the third largest airport in Turkey. Therefore, businesses at Adnan Menderes Airport, with its structure pushing the top in its field in Turkey and the big city where it carries the duty of being a representative, always ensure customer satisfaction. For those who want to rent a car, rental companies try to offer the best service in the most appropriate way to their increasing users by serving at the airport as well as many structures of the city. In fact, renting a car at İzmir Adanan Menderes Airport means that a user has the opportunity to reach touristic cities and towns such as Kuşadası, Aydın, which can be counted as close areas, or Muğla and Didim, which seem relatively far away. Users who want to take advantage of this service can contact the companies in Izmir airport that offer car rental services. In this way, you can add personal comfort to your travels.
Advantages of Car Rental
Car rental services offer many advantages in every respect. We can list these advantages in general as follows:
When you use fleet leasing services, this company is not among your assets.
You pay rent with monthly fixed fees, and there will be no lump-sum payment required when purchasing a vehicle. In this way, your budget will not be shaken.
The payments you make for car rental will not affect your credit limit. The future rental prices of the vehicles are not seen among your financial debts, and thus your balance sheet looks stronger.
It makes travel routes faster, saving users a great deal of time.
It provides convenience in the costs of technical problems that may arise in the vehicle.
When the campaign and discount times are followed, the desired vehicle can be rented at an affordable price.
When car rental reservations are made early, it will be very easy for users to find vehicles in the options they want.
Tax Advantages in Car Rental for Companies
Companies can benefit from many advantages by renting a fleet instead of buying a vehicle. These advantages allow companies to rent different models and as many vehicles as they want, according to their needs. Fleet lease The conveniences provided by the lama in paying taxes for such needs are as follows:
It provides convenience in vehicle renewal. When companies want to renew their vehicles, they can sell the vehicles they have at their second-hand price. This means paying taxes due to the difference between sales and book value. In the event that the vehicles that will be sold by renting a fleet are sold, the companies are freed from the obligation to pay taxes and the risk of decreasing the value of the vehicles. There is no taxation in fleet leasing. You can easily change the vehicle you have rented at any time. You can change your vehicle preference such as fuel preference, automatic or manual vehicle, lower or higher models, regardless of which vehicle it is and the price of the vehicle.
Take advantage of the VAT discount. In the case of fleet leasing, the VAT on the rental invoice is calculated as the VAT to be deducted. Rental invoices are shown as expense in accounting and companies benefit from VAT reduction thanks to fleet rental.
Motor Vehicles Tax: Motor Vehicles Tax is included in the rental fee when renting a fleet. Thus, the Motor Vehicle Tax fee is also shown as an expense, which allows the company to deduct from its tax.
Vehicle Maintenance Payments: As with VAT, vehicle banderol, vehicle inspection and similar tax-based payments are shown as expenses in the case of fleet rental and are deducted from the company's tax.
These advantages may vary depending on the rental company you have received your car rental service from.
ZGR Car Rental Services
With its expert staff, well-equipped vehicles and reasonable prices, ZGR is with you whenever you need a vehicle. We provide quality service to you with our experience and experience that we have gained by working in the sector for many years. We ensure that you are satisfied by providing the best service you need.
If you want to get detailed information about our car rental services and make the most of our advantageous offers, you can call us from our phone numbers, send a message to our WhatsApp and Telegram line, or fill out the contact form on our website with your information. We help you with the service you want to benefit from by returning to you as soon as possible. You can also visit our offices to meet face to face and get detailed information.