Car rental for travel abroad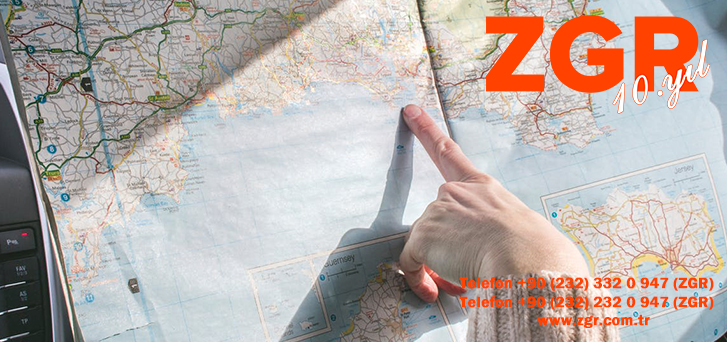 Can I go abroad with the car you rented?
It is possible for both individuals and companies to benefit from the advantages of renting a car. At this stage, procedures come into play for those who seek answers to questions such as can I go abroad with the car we rented. Namely;
Domestic companies allow international travel within certain procedures.
• Some companies do not have any services in this direction.
This situation, which varies from company to company, can be realized through legal means. So, it is necessary to prepare some documents. Passengers who have completed their documents can proceed without any problems, especially at the border gates.
Can I go abroad with the car we rented? How?
It is technically possible to answer 'yes' to the question of whether I can go abroad with the car we rented. Basically, the owner of the vehicle is taken into account and an examination is made at the travel limits. If there is no vehicle owner, the power of attorney comes into play. Namely;
-Documents; Vehicle license is needed rather than basic documents such as passport and visa. The travel insurance policy should also be included separately. Especially with green card insurance, you are allowed to go abroad as a result of power of attorney.
-Driving licence; Differently, driver's licenses that comply with international standards are accepted. That's why you need to apply for a license renewal process. Those who make an appointment with the police will have their driver's license with a chip in about 1 week. Thus, you can go abroad with insurance and power of attorney without any problems.
Is it possible to go abroad with a rental car?
For those who wonder if I can go abroad with the car we rented, the above-mentioned details are displayed. Provided that the procedures are in compliance, rental vehicles can be applied for abroad travels. At this stage, your preferred rental company will also guide you. For example;
Information is given about the vehicle to be rented and prices.
• Details such as the power of attorney for abroad are passed.
• Insurance procedures are also taken into account.
Rental offices, which have been serving for a long time, are experienced in this regard. On the contrary, those who are new and inexperienced may not allow them abroad. At the same time, there are those who do not have knowledge about traveling abroad. For this reason, it will be useful to visit rental offices that are experienced in their field. Thus, you will learn all the details and you can switch to international travel plans without any problems.
Departure Fee for Car Rental
Citizens with a passport of the Republic of Turkey have to pay fees when leaving the country. Every year, the current fees are expressed in the Official Gazette. Moreover, you can also inquire over the phone and learn the fee. International travel plans can be realized after the fee is paid. However, such a detail for vehicles is not included.
More companies guide those who want to know if I can go abroad with the car we rented. At the same time, information is given about the necessary payments and documents. Basically, green insurance, driver's license and power of attorney are taken into account. Information is also given at the border for any possible payment transaction. And by paying from the border, your progress is ensured.
Traveling Abroad with a Rental Car
The vehicle you go abroad must be registered in your name. Or the owner of the vehicle must be present at the time of travel. Otherwise, the controls are activated at the border gates. And if there is no owner of the vehicle, documents are requested. Passage is not granted without a power of attorney from the vehicle owner or institution. Except this;
Chip driving licenses are accepted.
• Action can be taken with a Green Card, that is, green insurance.
Those who have all these documents ready will be at ease. So you won't have any problems at the border. Rental companies also share in this regard. And it is based on your knowledge of traveling abroad.