ZGR travels around Izmir roads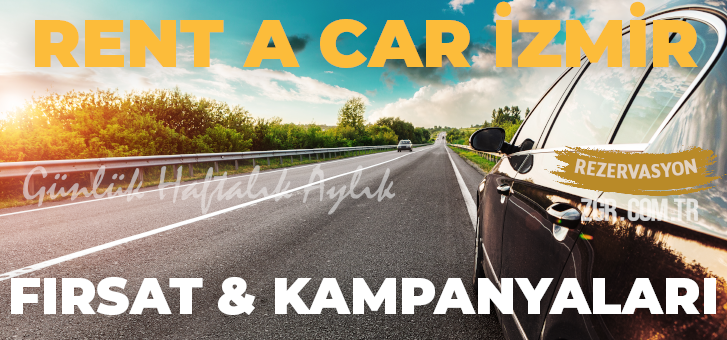 ZGR travels around Izmir roads


ZGR Rent a Car continues to provide quality and economical car rental services in Izmir. Competing with the speed of the growing and developing sector, ZGR makes a difference with its disciplined, customer oriented and innovative working style in car rental. ZGR Rent a Car, which rises with the satisfaction of its customers and draws the road map with demands and complaints, is determined to carry its name higher in every step in the Izmir sector.


Why ZGR?


Since we draw our road map according to our customer demands, we offer the vehicles you want, at the quality you want, at the prices you are looking for. Our determined stance at the top of the price performance scale is undoubtedly the most important factor for you to choose ZGR Rent a Car in Izmir.


With our deep-rooted structure, competent environment, and expert staff, we work endlessly to meet your needs in the most correct way. Rent a Car We adopt strategic planning vehicles rather than competitive policy in the Izmir sector and keep our quality and trust at the highest levels.


With our infrastructure that we have developed and continue to develop, we offer you the opportunity to access our most up-to-date and detailed information about car rental at any time. We convey instant information about our vehicle fleet, prices and services with the data we keep constantly updated within our site. At the same time, with our messaging channel, WhatsApp line and contact numbers on our site, we find answers to your questions at any time, and convey the detailed information you want instantly.


10 years of service our past, our experience we gained, we have gained with our friends, whose mission you to be able to always provide the best services, the highest level of customer satisfaction and Turkey's highest quality Rent a Car company as a company has determined its vision to be Rent a Car stable in Izmir We continue our way with steps.


We sincerely perform our services with our professional morality, which never keeps financial gain in the forefront, and with a structure that is reminiscent of the family rather than the company. We also strive for all our colleagues to work on the same morality.


Our service spectrum
We serve you with our vehicles in all kinds of categories, from standard passenger vehicles to large capacity commercial vehicles, from economic vehicle types to luxury vehicle options.


We maintain the necessary insurance procedures in all of our vehicles and secure your life and property safety.


We meet your car rental needs during the period you want, from our daily car rental opportunities up to 48 months.


We are always with you whenever you need it, in every situation you need during your service.


We offer chauffeur-driven car rental options according to your needs.


At Rent a Car İzmir, we always make a difference with our prices and discounts.


While we carry our brand forward in İzmir Rent a Car classification, we wish to be able to please our valued customers. We grow with you, we develop with your support. We welcome you to our branches all over Izmir to provide you with detailed information about our services and vehicles, and to provide you with the reviews you wish.