Why is it advantageous to rent a car at the airport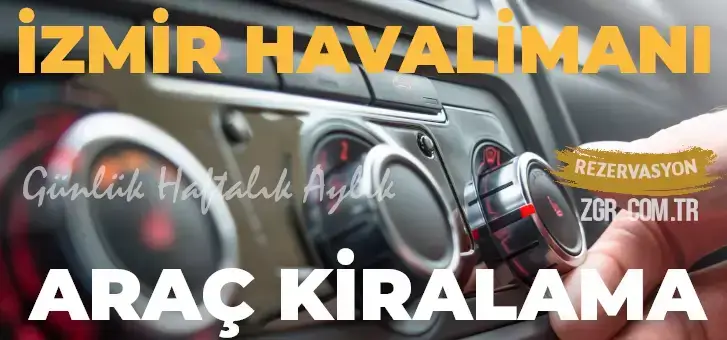 Car rental at jet rate
You no longer need to worry about your pre and post flight journeys. With our Izmir airport car rental services, we are with you as ZGR for your additional journeys to your flights. You can carry out your work and your trips quickly and practically with your rental car that we will offer throughout your travel. With our instant car rental opportunity at the airport, you can pick up your key as soon as you get off your plane and continue your journey. Moreover, depending on your landing time, you can preset the vehicle you will rent from our site and speed up your operation even more. Therefore, we recommend you to check the vehicles in our fleet in advance. We make your journeys even easier with our Izmir airport car rental service.

Car rental advantage for all your flights
You will carry out our flight to Turkey, no matter where the car rental service where we are with you every takeoff and every landing. Besides Izmir Adnan Menderes Airport, we also allow you to rent a car with the quality of ZGR Rent a Car in Ankara Esenboğa, Istanbul Sabiha Gökçen, Ordu-Giresun, Kayseri Erkilet and Muğla Dalaman Airports. We make your travels easy from start to finish, we only focus on your business and trips. We are at the service of you, our valuable customers, with all our infrastructure facilities.

Why is it advantageous to rent a car at the airport?
There are many issues that make Izmir airport car rental service advantageous. If you first think that Adnan Menderes Airport is about 20 kilometers from the city center, you agree that the most reasonable option to reach the city center is to rent a car in a short time. In addition, it will be long and annoying to spend your business or sightseeing trips by public transport after the flight and it will be more costly to take a taxi. It is possible to reach the desired location quickly and at minimum cost with your rental car with your own car rental facility in Izmir airport. At the same time, the other options against the rental car will definitely not give you the comfort you will have on your journeys. You can use it on your travels in Izmir after your flights by choosing the vehicle you want from our specially selected vehicle fleet with its quality and comfort.

Business Class car rental
We integrate the comfort and convenience of your flights with the comfort and convenience of your vehicle, we provide you with the best quality car rental services. With our wide range of vehicles, we offer you vehicles from every category, allowing you to choose your vehicle completely according to your own criteria. With our Izmir airport car rental service, we offer you quality and comfort at the end of the boarding bridge.

Upgrade class to First Class
We are honored to offer you our ZGR chauffeured car rental service so that you can perform your road trips at VIP standards after your flights. In our luxury vehicle options, we assign our chauffeur friends, who will meet your criteria and accompany you for any period of time, to serve you. You can choose the service with the most suitable criteria for you by examining our current vehicle and driver options in our catalog and start to receive service immediately after your flight. You can watch all the magnificence and magnificence of İzmir during your journey, you can spend a high level of comfort and convenience.