What is Fleet Car Rental?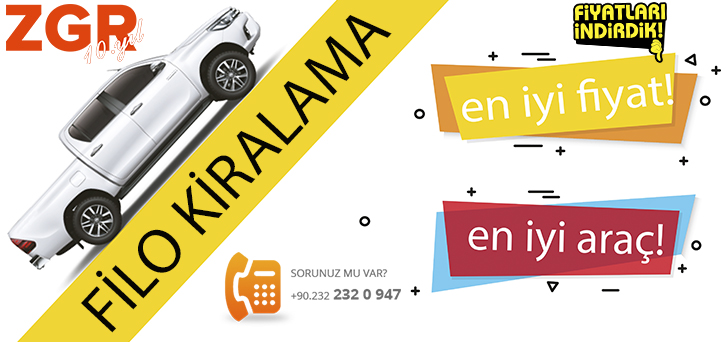 Fleet Car Rental Izmir
Fleet rental means using the vehicle as long as it has been purchased. Fleet car rental Izmir only serves in Izmir. When you rent a fleet vehicle, the rental company undertakes the maintenance, maintenance and many other processes of your vehicle. In this way, you can use your vehicle as if you own a car at a much lower cost.
What is Fleet Car Rental?
Today, many sectors have emerged with technology. The needs of these emerging new sectors also gave birth to different sectors. Fleet car rental is one of them. Fleet rental is, in its simplest form, an advantageous financial product that allows companies or individuals to use vehicles within a certain period, mileage and monthly payment. Today, it needs passenger cars for its logistics functions for the needs of domestic and foreign institutions. Fleet rental companies meet this need. Of course, there were no services like Fleet rentals in the past, companies were increasingly responsible. Fleet rental has also reduced risks because companies had no serious liability to the vehicle and could be replaced in an emergency. In the past, if companies disrupted their vehicles or had an accident, they both lost time and money by dealing with maintenance and the shipment could be delayed. Companies were required to buy new vehicles at regular intervals and the vehicles had to deal with their jobs such as tax and visa. This caused companies to employ more employees and spend more money, but thanks to Fleet rental, companies' troubles such as vehicle maintenance disappeared. Because Fleet car rental companies provided the desired vehicles instantly and undertook the problems of vehicle maintenance themselves. The fleet car rental sector provided great convenience to companies by solving the vehicle needs of large companies. Newly established companies had to buy vehicles, and many had to push their budget for the vehicle. Fleet car rental also eliminated this problem because companies were able to reach a car at a much cheaper price than a car. Fleet car rental also provided a lot of convenience to individuals. For example, when you went somewhere in the past, if you did not borrow a car of someone you know or did not come with your own car, you were left without a car, but today you can rent a car from a Fleet car rental company. In the past, there was a problem with the vehicle. For example, you were getting on the plane, but your vehicle was staying there and you had to go back and bring your car. In fleet rental companies, you can leave the car as you want because Fleet rental companies minimize your responsibility on the vehicle. For example, if you borrowed a car from someone in the past, you could not use the car as much as you want, but Fleet car rental companies can give you as much use time as you want. In short, Fleet car rental companies provide convenience for everyone.
Fleet Rent a Car Izmir
- Before renting a car for a long term, it is necessary to consider the fuel that the vehicle will burn. If there are more than one vehicle in the status to meet your needs, it should be compared with each other.
- Make sure that the company will bear the insurance costs of the fleet vehicle you will rent.
-Be careful about the damage determination of the vehicle you will rent.
Fleet Car Rental is the Most Convenient Company in Izmir
We, as zgr rent a car, have been at your service for more than 10 years. We are the most preferred car rental company in Izmir with our budget-friendly prices. We always try to keep customer satisfaction at the highest point with the services we offer. Fleet car rental We managed to be the most preferred brand thanks to the budget-friendly prices we offer in İzmir.
Why ZGR Car Rental?
With our 10 years of experience, we provide customers with a comfortable ride. We ensure that our customers leave our branches satisfied with our budget-friendly prices. Our brand, which has all kinds of vehicles, can appeal to everyone's taste. We take care to keep our vehicles up to date. For this reason, our fleet is renewed every year.