The name of car rental in Izmir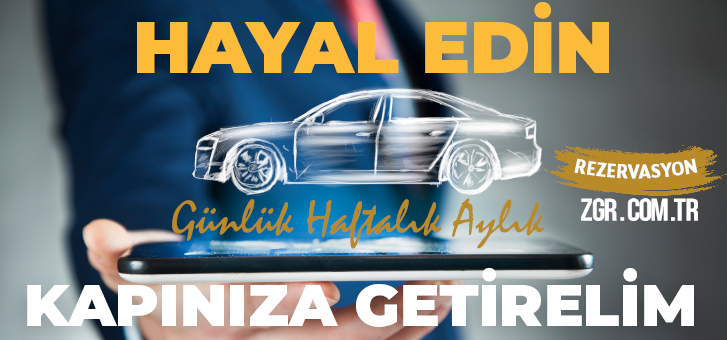 The name of car rental in Izmir
Car rental services, which are popular in the vehicle sector in recent years, were born in order to meet your travel needs at affordable prices and conditions. Considering the extra obligations and expenses of owning a car, renting a car is really more advantageous and profitable. As ZGR Rent a Car, we continue to provide car rental services in Izmir by increasing the quality standards and affordability of car rental to the next level. As a company that has proven ourselves in our industry, we aim at our customer satisfaction and supply our car rental options that will provide you with the highest level of satisfaction. We meet your vehicle needs anytime and anywhere with our 10-year experience in car rental in Izmir and our developed infrastructure. Izmir residents who call it crunchy, seed crocus in its original language, therefore call ZGR to rent a car.
Enjoy renting a car in Izmir
Having a holiday in Izmir with its historical texture, natural beauties, well-known holiday resorts and beautiful people is another. Wouldn't you like to make your trips with comfortable, high quality and latest model vehicles while enjoying these beauties? While the holiday expenses are growing in your eyes, do not worry about your budget for your travels. We offer the best quality vehicles at affordable prices as ZGR Rent a Car. We invite you to a high standard holiday as the address of the convenience and guarantee of renting a car in Izmir.
Because we are ZGR
Of course, you do not want your vacation or business trips to be affected by negativity. In order to facilitate your transportation with your own car, we first solve your road problem with our car rental service in Izmir. We deliver your rental car to you through our branches located in Izmir or our door to door service. Wherever you are, we are always with you with ZGR roadside assistance in all the troubles in your vehicle. From time to time, in our rental cars that we offer your services at the most affordable prices, we are going to discount even more by determining opportunity vehicles and campaigns or with our special offers. We just stop enjoying our quality, comfortable and clean vehicles.
Everyone talks, we are satisfied
As a car rental company that adopts customer satisfaction as a principle, we offer you our superior services with all ease and quality. With our advanced virtual infrastructure, we provide you with information transfer from our car rental facilities in İzmir, on our site and our communication channels, and help you determine the most suitable vehicle for you. With our customer-friendly and experienced identity, we assign our presentable staff to meet your needs in the most accurate way anywhere and anytime. We combine the developments and innovations in our sector with the experiences we have gained in car rental in İzmir and we work continuously to provide you with up-to-date and quality services. We attach importance to your opinions, provide service evaluation surveys, evaluate your requests and complaints, and we immediately apply to our way of service. It is our duty to provide your needs in the most accurate way in our car rental services.