Izmir rent a car for years serving ZGR rent a car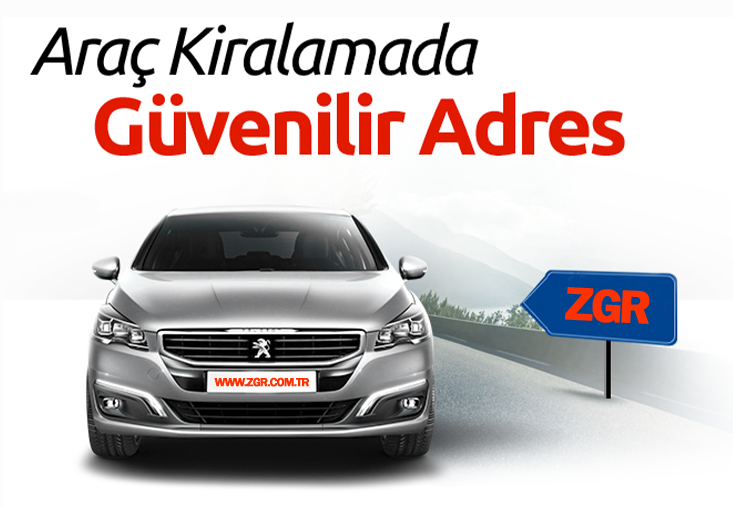 Izmir is the migration of many months of the year for tourist from all corners of Turkey. Excursions with tours are carried out within the framework of certain rules, and this situation makes people quite upset. People traveling by public transport will be a waste of time and people tend to rent cars in this type of situation. In this case, people are obliged to pay more than their rent. ZGR rent a car, which has been serving for years in need of rent a car, saves customers both time and money. After a short application, the company delivered the vehicle, the primary purpose of customer satisfaction and requests. For the customers, the company does not disrupt the periodic maintenance of the vehicles, and comes out with its in-vehicle and non-vehicle cleaning. It also offers options to deliver to flexible points in order to respond to the customer's request. The range of vehicles within the company can be either economic or premium rentals. With its friendly and reliable staff, ZGR rent a car provides a friendly and reliable rental service. ZGR rent a car is also offered for İzmir airport rent a car needs. The company, which cares for all kind of return and suggestions of its customers, provides 24/7 live support 24/7 232 09 47 and shows that the customer is always there. ZGR rent a car offers solutions for those who do not have time to come to the office.
ZGR Rent a Car Izmir Airport Chauffeured Car Rental Service
You can browse the vehicles by entering the site, you can rent the vehicle according to your needs and budget quickly. You can take advantage of ZGR's rent a car privilege, which considers all kinds of convenience and comfort for its customers. ZGR rent a car after the car breakdowns that may occur in the vehicle, ZGR car assistant offers a quick solution. The customer-oriented company can help you to learn more by clicking on the link.
Address coordinates 38.324166, 27.136790