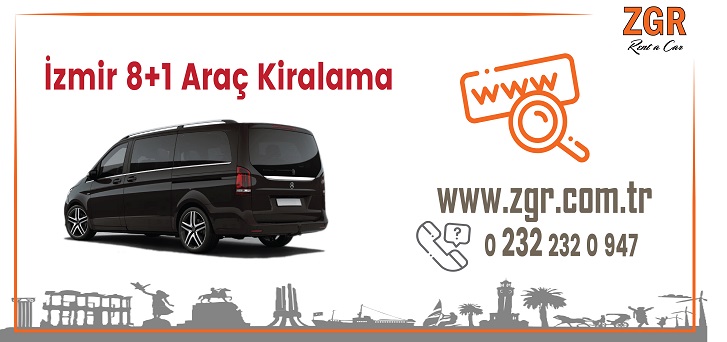 8 + 1 Car Hire Izmir
8 + 1 car is designed in accordance with all kinds of road conditions, versatility, comfort and always reliable
8 + 1 car rental Izmir
quality is on the road.
You can experience the comfort with ZGR thanks to the economical
car rental with 8 + 1
. With the help of numerous auxiliary safety systems such as fatigue assistant and wind deflection assistant, you will get the most innovative safety features as standard and you will have the chance to experience these properties with 8 + 1 rental.
Comfortable Car Rental
For the first time in its class, the new 8 + 1 is designed to suit your every need with front-wheel drive or rear-wheel drive and ZGR 8 + 1 car rental can provide you with hassle-free navigation in Izmir.
8 + 1 car rental offers you music enjoyment in Izmir or long journeys thanks to radio telematics systems with SD memory card slot and USB connection within the standard structure of the hardware. The 8 + 1 you rented from ZGR with chrome-plated and leather-covered multifunction steering wheel and gear knob, electromechanical power steering, speed stabilizer, front-rear carpeting and folding luxury passenger seats provides the highest level of driving comfort, ideal functionality and best you will find quality together.
ZGR 8 + 1 Car Rental
ZGR 8 + 1 fleet rental with a spacious design, high-quality materials and many other features complemented by the interior, the interior offers everything you need. Plus, you can rent your new 8 + 1 vehicle in order to maintain a large number of practical storage compartment.