Insured İzmir car rental service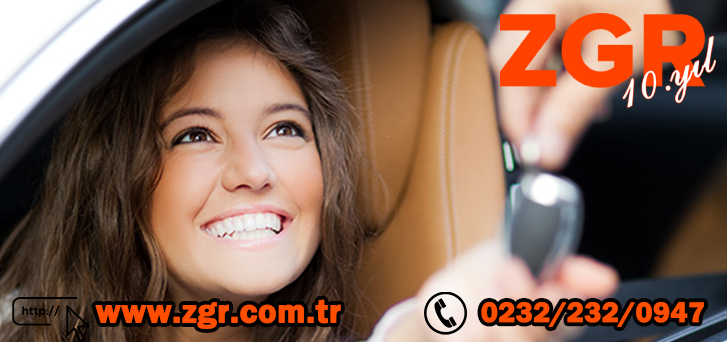 Insured Car Rental
Izmir car rental provides comfortable driving! We are aware of how difficult and risky it can be to drive a car that does not belong to you. You may have paid a lot of money to other fleet companies, especially due to car accidents that may occur due to parking and someone else's fault. One of the differences of our Izmir car rental company is to always protect and represent the rights of our customers with insured vehicles.
Insurance Options in Car Rental
Our company ZGR rent a car, where our customers can find the opportunity to rent a car in a peaceful and safe manner, ensures that you will not be a victim with insurance options. We enable our customers to benefit from the insurance options, especially in parked vehicles and behind-the-scenes hitting. Our company, which provides you with a more affordable price to get rid of loaded sums thanks to personal accident insurance, is ready to support you in possible accidents both inside and outside İzmir.
You can use our Izmir car rental service with insurance and without insurance, or you can reach the location you want to go in a short time with our large capacity vehicles, you can ensure that your day does not pass on the roads. You can also contact our company instantly to take advantage of our ZGR Insured car rental service.
Car Rental from Izmir Mobile
With the difference of ZGR, you can book a car rental from any city and place, and choose the car model you need from the phone and computer. Your vehicle, which will wait for you on the date and time you want, will be delivered to you with full maintenance and controls. You can be one of the privileged customers of ZGR Rent A Car service for mobile car rental options and you can benefit from our insurance options at an affordable price.
Our company has determined appropriate price options and vehicle usage rights for your weekly and monthly rental needs. Our mobile application, where you can also benefit from additional mileage and additional services, is among the applications you can get from our ZGR site. Feel the comfort of renting a car with fast reservation and fast delivery.
Car Rental Izmir
Our company, where we carry comfort to our customers with our fleet service, has vehicle options that will not let you down with the latest model world-class vehicles. Our teammates are with you with their large capacity, extraordinary vehicle technology and 24/7 ZGR communication opportunities. To take advantage of our insured car rental facilities that will protect you and your family, you can look at the insurance options from our Izmir car rental mobile application.
Check out our fleet company's comfortably-packed opportunities for limousines, cars and more. Let's continue to color both your trip and your journey with our suitable vehicles for the journey of you and your family. You can feel the difference of ZGR Rent a car instantly with our mobile application.
ZGR Corporate Car Rental
Our corporate tools, which are reserved for your business trips and meetings, are representative of your business with their stylish and modern appearance. Thanks to our state-of-the-art world brand corporate vehicles, you will not be late for your destination, and you will not get lost in the chaos of the city with our navigation service. Our ZGR rent a car company, which we also provide transfers to Izmir districts, can also provide emergency vehicles to any part of Izmir. You can contact us to take advantage of our insured corporate vehicle options that make your job easier and speed up your journey. Our Izmir car rental company ZGR, which will always be with you, is always happy to cooperate with you and is proud to serve you with our wide and comfortable corporate vehicles. You can take advantage of our insured corporate tools for a happy and fast journey.