Adnan Menderes Airport Car Rental Options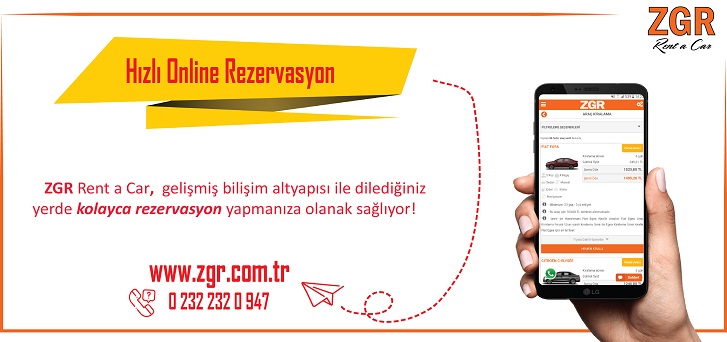 Adnan Menderes Airport Car Rental Options
You can visit a unique place that the right of Turkey's Adnan Menderes Airport, Izmir car rental options in the cradle of civilization with ZG is located adjective. Izmir, Turkey, with fairs, as well as being the third largest city is a famous port city. Popular holiday centers in the vicinity of İzmir, welcomes everyone who comes to the region with its historical artifacts and unique tastes.
Car Hire from Adnan Menderes Airport
İzmir airport car rental services provide services to make the journey of everyone who stepped by air more beautiful. If you wish to take advantage of this service, you can easily rent a car by visiting the ZGR office before or at the time of arrival.
In this way, it is possible to enjoy both day and night life without slowing down in this beautiful city which has embroidered history on its texture. Since İzmir is a city with high energy, those who want to visit this city by giving them the right can visit the car rental offices located in the center of İzmir or at the İzmir airport and take the car rental options. You can enjoy Izmir by renting the latest model and comfortable vehicles with the assurance of ZGR Car Rental.
Things to Do with Car Rental
Although there are air, land and sea options for transportation to İzmir, the most preferred transportation method is air. As the airline is a widely used method, they aim to perfect Izmir travel to all visitors who come to Izmir Adnan Menderes Airport by car rental.
In the early hours of the morning, you can enjoy the warm views of the bay with the view of the bay and then you can join the city exploration until the evening hours and then end the day in the fish restaurants located by the sea. You can visit the famous artist Dario Moreno street by visiting the historical elevator and then you can try local delicacies by easily reaching the Göztepe district of İzmir with the historical Karataş Stairs.
Izmir Adnan Menderes Airport car rental options for those arriving by plane and an uninterrupted journey to the city center provides services for those who want to reach.