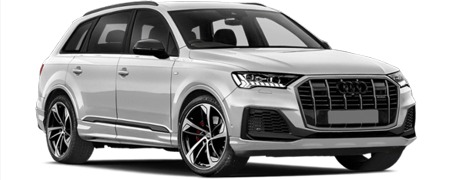 KLİMA
ABS
AIRBAG
6 SMALL SUITCASE
TECHNICAL SPECIFICATIONS
Engine Displacement

01968 liter

HPr

480PS

Carbon Emission Rate

199/182 g/km

Fuel Type

Diesel

Gear Type

Automatic

Average Fuel Consumptin

- 9,7
HARDWARE SPECIFICATIONS
Number of Passengers

5

Number of Luggages

5

Sunroof

YES

Airbag

YES

Hydraulic Steering

YES

ABS

YES
ABOUT CAR
AUDI Q7 4x4
Prestige, confidence, and comfort, the
Audi Q7 4x4 car
in its class has to prove himself.
To rent a Audi Q7 Now zgr you expect to rent a car to our office
. Because we're always thinking of youz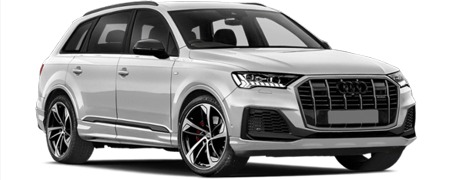 5 Person
6 Luggages
SUV/Jeep
Automatic
Diesel
Rental Terms
Min. Driver Age: 27 - Driving License: 1 year(s)
45000 ¤ deposit is required for this vehicle.
AUDİ Q7 4x4
KM Limit Limit is applied
Failure Help
7 Days / 24 Hours Support
HGS/OGS
Mobile Wifi Device
Total 3000Km Usage Payment
Unlimited Mileage
Vehicle Delivery to Address
Driver Personal Accident (For Driver)
GPS
Baby Chair (0-8 KG)
Child Seat 15-36kg
Tyre-Glass-Headlight Insurance
Full Insurance (No Exception) (SCDW)
Young Driver Service Pack
Extra Driver
Mini Damage Insurance